Precision and quality of our products is guaranteed thanks to the use of instruments for size and surface roughness control which are regularly checked and periodically calibrated. On customer's demand the Quality Control certificate is issued obtained through 3D measuring machines.
Measuring and Control machines
- 3D measuring machine Mitutoyo: work size 500x400x400
- Height gauge:QM-Height 0-600
- Micrometers Tesa, Mitutoyo: external 0 mm to 500 mm.
- Micrometers Tesa, Mitutoyo: internal 6 mm to 152 mm.
- Bore gauges: Ø50-Ø300
- Plane-parallel gauge blocks
- Plain plug gauges/Threaded plugs
- Mitutoyo roughness meter.
- Presetting with Optical/Digital reade
An automatic vertical storehouse manages the stocks of finished parts, raw materials as well as the workshop equipment. This system ensures accuracy and traceability of parts/pieces thus favouring the whole production process.
Both on products manufactured by us and customer supplied products.
Laser marking for product identification can be ALPHANUMERIC or BARCODED.
DATAMATRIX, QRcode for product tracking and the creation of personalised LOGOS imported from dxg or dwg files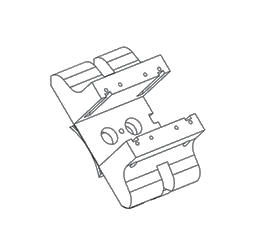 The tool paths for the NC machine tools are created and optimized through solid modelling and 2D import of the customers' drawings which are then processed by 3D CAM software.
This allows accurate quotation of the parts to be machined, quick planning and hence quick and safe production.