SAG Stampi since 1980
---
Since 1980 SAG Stampi has been a sub-contractor in the sector of NC turning and milling, notably in the machining of mechanical parts for the food and mechanical industries.
We machine finished parts to the customer's drawing and follow all manufacturing steps, from the purchase of raw materials to turning, milling, grinding and broaching. We can also provide thermal treatments or other types of surface coatings on customer's demand.
Over time we have acquired an excellent reputation as to reliability and quality of our products and we can avail ourselves of state-of-the art machine tools and equipment constantly upgraded.
---
MILLING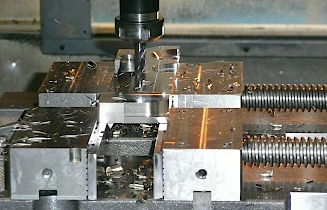 Milling is carried out by means of last generation tools which together with the experience and know-how of our operators allow us to reach high quality standards.
TURNING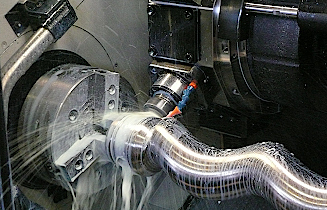 The several types of NC lathes available allow us to carry out both second operation and bar machining for small and medium runs or for mass production respectively. The whole workshop is indeed equipped with modern NC lathes fitted with motorized turrets, sub-spindle and automatic bar feeders.
PRODUCTS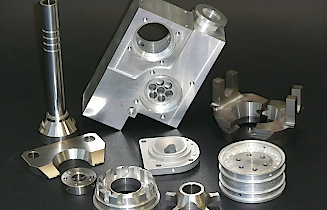 Parts are machined to the customer's drawing by means of NC lathes with motorized turrets and 3- to 5-axis continuous machining centres. Production is planned according to the availability of every resource (raw materials, machine tools, operators) in order to satisfy customer's needs and delivery dates.